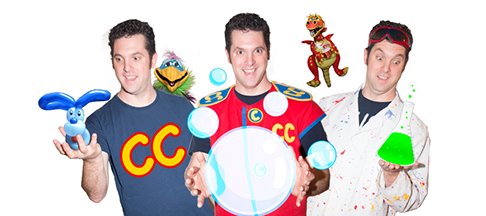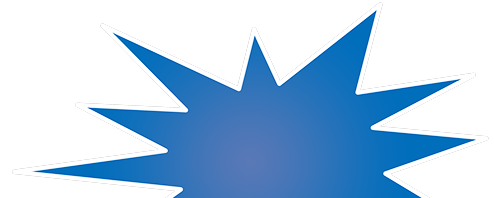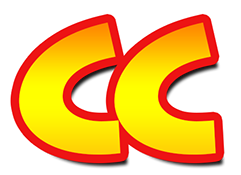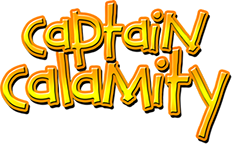 Bubbletastic!
Captain Calamity's bubbletastic bubble show is a jaw dropping spectacle! Kids of all ages can experience the wonderous world of bubbles at your event.
In this truly uplifting show; you will see:-
bouncing bubbles
bubble chains
smoke filled bubbles
a bubble volcano
a magical zombie bubble
bubbles inside bubbles
giant bubbles
towers of foam
a bubble crown
a human bubble
a bubble arch
a blanket of bubbles
and lots more...
Captain Calamity's School's Science Show

'Transforming the ordinary into the amazing and sparking the imagination of young minds.'
This 1 hour package acts as an assembly for your Science Week or as a special show for the engagement of young quizzical minds. After all do you know a child who doesn't love watching things ooze, bubble, fizz and pop?
Captain Calamity will mix up a batch of twisty, sloppy, stretchy green slime, launch Alka Seltzer rockets and send Cola Bottle geezers high into the air. Your young audience will also watch a needle penetrate a balloon without popping it and see how slush powder solidifies water. They will also see an amazing demonstration called Elephant Toothpaste which results in plumes of coloured foam cascading out of a bottle.
The second half of the show is all about bubbles. Bouncing Bubbles, bubble chains, smoke filled bubbles, giant bubbles, bubbles inside bubbles, bubbles on heads, giant towers of foam, hand bubbling and kids inside bubbles.
Your young audience will be assured of a phenomenal introduction into the amazing world we live in and see how chemicals, polymers, solids, liquids and gasses react together to create some of the most awesome effects imaginable. Most importantly; Captain Calamity utilises his skills as a Beaver Scout Leader and award Winning Children's Entertainer to engage with your young audience and make Science Fun!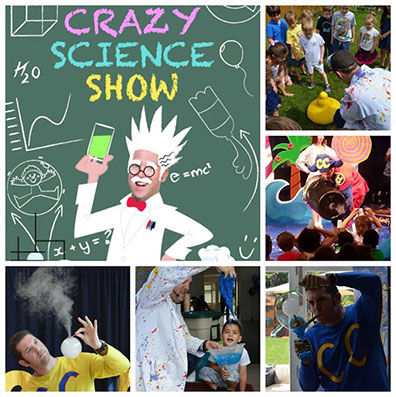 Balloon Jam!
This fantastic balloon show is a 30 minute spectacle where great balloon creations are made before your eyes and the audience are taken on a fantastic journey through the amazing magical world of balloonology.
The Show includes:
Balloon creations
Balloon magic
Balloon ballet
Balloon swallowing
Lots of audience participation
A 6ft Stand-Inside Balloon Finale


Wacky Wizard
Join Professor Irazimus in his School of Wizardry. Help him with his conjuring calamities, shocking spells, tragic tricks and ridiculous ramblings as the professor attempts to teach his his students a thing or two about sorcery. Balloon modelling, puppetry, story-telling, slapstick and much more is on offer as this wayward wizard creates a world of wonderment at your event.

Mad Hatter's Tea Party
Time for Tea! Help the eccentric mad hatter and his Wonderland friends celebrate their very merry unbirthdays. Join them as they chase the doormouse round the table, stand on one foot to save on shoe leather, sing The Wobble Song, measure the crowd, stand up, fall down, shout,sing and generally make fools of themselves and everyone around them. Backward is forward and up is down in this crazy world of fun and frolics.
Ships Ahoy!
The Captain is on a recruitment drive and you are his potential crew members. Dance the Horn-Pipe, Hoist the Anchor, Climb the Rigging and set sail for fun and advenmture. All hands on Deck for this hilarious venture into Bucannering.Nautical nonsense and seafaring silliness and that's an order! When you join the Captain for his pirate fun shows.

Storyland Shambles
The perfect entertainment package for 5 years and under. Meet Tired-Out Tom and Patchwork Pete, your guides through Storyland. They will introduce the kids to all the familiar characters of this magical place, including Humpty Dumpty, Little Boy Blue, the Old Woman who Lives in a Shoe, and none other than the King of Storyland himself - Old King Cole. The entertainment revolves around Tom falling asleep at every opportunity and Pete getting up to all sorts of mischief as Tom snoozes. Unfortunately for Pete, Storyland magic has a way of ensuring those that misbehave always get their comeuppance. As long as the children are ready to shout the words Wake up Tom! every time he falls asleep then hopefully we'll be able to keep Pete's shenanigans at bay...

Balloon Modelling (Mix 'n' Mingle)
From dogs to cats; from swords to wands; from alien hats to giant flowers - whatever your child desires can be created by the simple manipulation of a balloon. Halloween and Christmas themed models are no problem. In fact, our duo of expert balloon modellers are available to mix with your party-goers and create fun and frolicks as they entertain and spread joy wherever they rome.

Themed Pirate Days (Kids Event)
The search begins in earnest for The Lost Treasure of Wally Whipsinade. First we piece together a long hidden treasure map, enlist the crew through a series of silly games and then follow the clues to our treasure site on the infamous bay of Pang-Pong. Then it's lunch, a pirate show with silly dances and pirate games and then the Captain will open his book of interactive buccaneering stories, so gather around and hear how he rescued ten thousand elephants from the sinking Island of Costa Pedalo.

Super-Zero's
Is it a bird? Is it a plane? No - it's our superhero-themed entertainers coming to mothers' rescue, providing two hours of quality childrens entertainment on a superhero theme.

Patch the Cheeky Elf Show
Patch has escaped from Santa's Workshop and arrives at your event just in time to spread merriment, good cheer and fair amount of mischief.

Mini Movers Toddlers Disco
We provide all the equipment and know-how to ensure your energetic youngster can burn off a bit of energy with dancing, music-making, singing, bubbles and lots of fun in this colourful kids disco package.
If it's not listed, that doesn't mean we don't do it. Give us a call and we will endeavour to help!